As you all know, I don't usually force graphics on GWeb readers, but this looks so sweet I just had to upload it ... after I got a look at the quality of graphics in the demo, I realised I'm probably not going to get much done in April.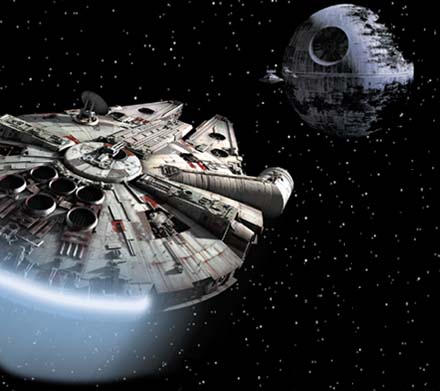 The demo link below is to the local copy on Blue's News, the fastest link I could find. To quote LucasArts, "To limit the size of the download and to keep the spirit of the final product, we have used the smallest possible sound files and removed most of the interface and cinematic cutscenes, while including one playable mission and its related files". It's pretty damn solid (just as you'd expect from LucasArts) - the only thing I couldn't get working was the High Quality sound setting - I lost all external sound effects when that was selected.
Update 2.01 included a few mission updates - check the Info link for full details. Note that the update doesn't support the German, French, Italian, or Spanish versions of X-Wing Alliance.
Update 2.02 is compatible with all foreign language versions.
| | | | | |
| --- | --- | --- | --- | --- |
| File | Date | Description | Info | Size |
| xwaupd202.exe | 18.06.99 | X-Wing Alliance Update 2.02. Adds further improvements to Aureal A3D and Direct Sound 3D support. | LucasArts | 3,109Kb |
| xwaupd201.exe | 12.05.99 | X-Wing Alliance Update 2.01. Adds the Film Room (to record and view missions), Aureal A3D support and improvements to Direct Sound 3D support. | n/a | 2,074Kb |
| xwademo.exe | 20.03.99 | X-Wing Alliance demo. | LucasArts | 28,476Kb |